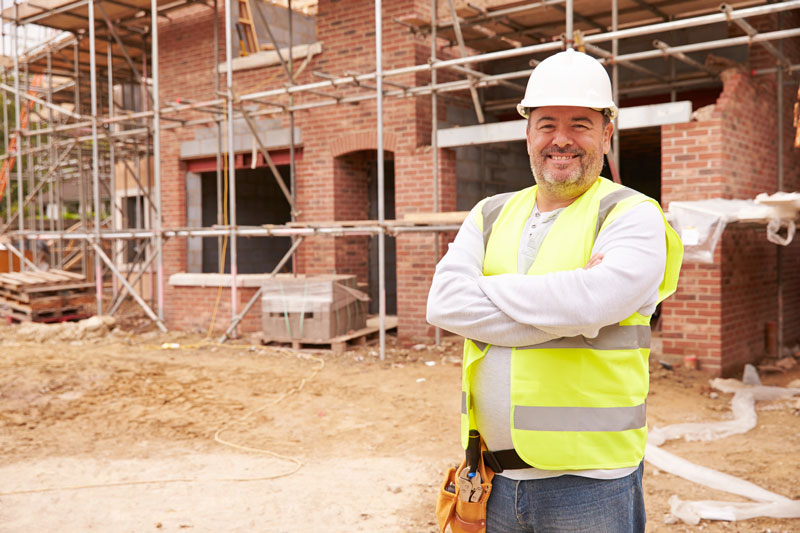 Whether you're considering a small remodeling job or a major renovation, you'll definitely want the most qualified construction services available. Knowing how to find and hire contractors often determines the quality and craftsmanship you'll receive. Below we cover the steps on how to find and hire a contractor for your home remodeling project.
1. Research
Remodeling Professionals — Before researching contractors, outline what work you want done, and determine your budget. This helps to identify the specific types of contractor services needed for the job. Matching the right contractor skills with the scope of your project is the ideal method for assuring success!
Read Customer Reviews — Use the Internet to find customer reviews on individuals and businesses that offer contractor services and remodeling work. Websites like Guild Quality or Angie's List may provide you with invaluable insight as to how a company operates and whether consumers were pleased or unhappy with services provided.
Complaints — Look up any companies you're considering with the Better Business Bureau to verify complaints and see what rating has been assigned. Stay away from companies with numerous complaints that have not been resolved.
2. Seek Recommendations
One of the smartest ways to gather contractor referrals is to speak with co-workers, your neighbors, and friends. Since you already have a trusted relationship, you're more than likely going to receive an honest evaluation of their experience with a contractor. Often, good referrals come from people in your own neighborhood, who may have used contractors for the same upgrades you're considering.
Home improvement operations, building supply stores, lumber yards, and paint stores often provide helpful contractor recommendations.
3. Screen Contractors
After getting at least three contractor recommendations, you'll need to learn about their contracting experience, how long they've been in business and what services they provide. The best approach to screening contractors is to jot down a list of questions and call each contractor to conduct an interview. You may wish to discuss these topics during your interview:
Credentials — Are they licensed and bonded? Choosing a contractor with these credentials could help to assure you receive professional services while protecting you in the event of some types of damage or theft.
Insurance —  Ask them to provide proof of insurance. To be on the safe side, make sure the coverage on your home is current and provides enough liability insurance.
Projects —  What projects have they completed recently? Can they provide photos of their latest contracting projects?
References —  Contact previous customers to ask if they were pleased with the contractor's work. Ask whether they received what was promised and if it was completed according to schedule. Lastly, ask if contractors and the crew were professional and courteous.
Employees —  Discuss whether employees will be working on the project. Employees should have workers' compensation, which protects you in the event an employee receives an injury when working in your home.
Sub-contractors —  Many remodeling companies rely on sub-contractors to complete specialized areas of a job. Make sure they carry their own liability insurance.
4. Meet With Prospective Contractors
Plan to meet with the most qualified contractors individually at your home. Seeing the home firsthand allows them to see the conditions of your home and what building materials may be required. Speak about the renovation in detail, to eliminate confusion and confirm the job to be completed.
Discuss how soon the job could be started and what days they would be working and what hours. Make sure this is compatible with your schedule, especially if it's a lengthy job.
Seek bids from qualified contractors with the experience and knowledge needed for the job. Avoid exceptionally low bids or really high bids. Often, those falling in between are usually accurate and fair for the cost of materials and wages.
5. Hire a Contractor
Confirm how and when the contractor will be paid and what your payment options are. Get a written contract that states the details of your construction project, materials, brands, total costs, deposits and a completion date.
Taking the time to locate good contractors, who are experienced, bonded, licensed and carry insurance is important when hiring contractors. Many good companies are those with experience and long track records. At Copper Creek Construction we carry all of  these qualities. We provide excellent renovation and remodeling services for customers just like you.  Give us a call today at 702-898-7873.