Fire Damage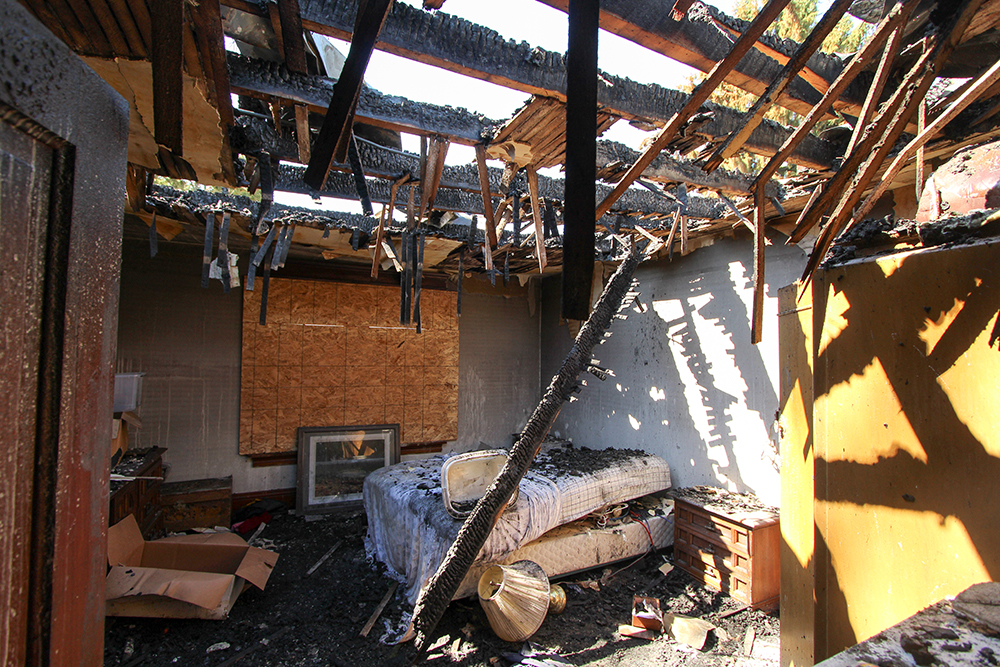 Let Us Start Rebuilding Your Life
24/7 Emergency Service (702) 898-7873
Free Estimates • Insurance Claims • All Size Jobs
Fire Damage Restoration for Las Vegas
In the dry conditions of the desert fires are common occurrence. When you have a fire devastate your property, contacting the emergency fire damage restoration team at Copper Creek is crucial to turning back the clock. Our team is available 24 hours a day, 7 days a week, 365 days a year. They will dispatch immediately, arriving swiftly and helping you to assess the extent of damage.
Superior Workmanship & Attention to Detail
Our immediate priority is restoring your home. What we end up restoring is your life. At Copper Creek we work to ensure that the attention to detail needed to restore your property is there. Our team work meticulously to reverse the fire damage to your Las Vegas property, ensuring your complete satisfaction.
Start Making Your Fire Damaged Property Like Home Again.
---
A Calling to Help
There are few losses as devastating as a fire. Here in Las Vegas, kitchen and garage fires are the most common. However, with our dry weather, this type of home disaster occurs far too frequently, and since 1998 (and with over 40 years of experience) our team has seen it all. It was our calling to help people in need that has made us stand out from the crowd. Not only do we help you with rebuilding your property, we deal with the insurance company, minimizing your stress during the process. Again, helping the Las Vegas community, one fire restoration service at a time.
Fire Damage Restoration Process
Restoration and Repair Services Due to Fire Damage
Fire damage restoration is different than other catastrophic incidents capable of damaging your property. When you have a fire the only way to put it out is to pour water on it. The result is having two damaging factors in one, fire & smoke damage and water damage. In some cases you may have so much water damage that it resembles flood damage.
Inspection After Fire Damage
Our highly trained fire restoration technicians will inspect damage to the house and your belongings. We use accurate, computerized estimate software recognized by all major insurance carriers to conduct surveys. As required our team will test residues on various objects to determine what substances are present. Those results will determine the best course of remediation, fully removing every indication of damage. Even if fire damage appears to have only burned one or two rooms, the fire damage repairs and restoration can extend beyond what the naked eye can see.
Calculating Repairs & Costs
It takes time to calculate the total extent of physical damages from a single fire, even if the structure itself is not lost. A house fire is a devastating tragedy for a number of reasons. First, there is the obvious loss of your home and personal belongings now nothing more than charcoal or ash. Next, smoke infects upholstery, carpeting, linens and clothing so badly that repair or cleaning is impossible. Toxic substances created by various industrial substances when ignited(i.e. the latex that makes your mattress pad or the polypropylene in your carpet) can coat belongings, rendering them poisonous. Fire damage is only the beginning.
Water and Smoke Damage Repair and Cleanup
Water and other substances used to extinguish a fire can cause a lot of damage itself. Though firefighters try their best to minimize the damage as much as possible, their main focus is to rescue people and pets trapped inside and to save the house itself after rescue efforts. But, if repairs are delayed for any reason, dangerous mold from the water used put out the fire can grow within the structure and walls. Mold requires specialized cleaning processes that Copper Creek Construction is specialty trained to combat.
Getting Started After a Fire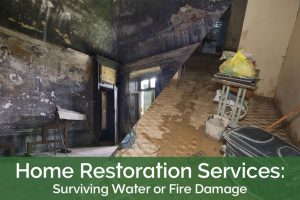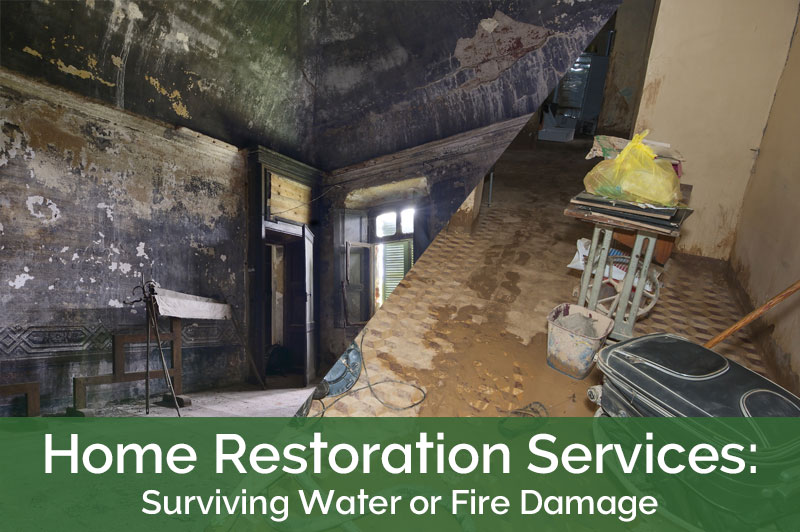 After a fire, smoke and soot can travel throughout your home, causing unseen damage to electronics and furniture. Carpeting and drywall often need to be replaced. Items that can be washed with general cleansers will get moved to storage facilities while the house is under repair including:
Curtains, linens, clothing
Toys and non-electric items
Soot-covered appliances not damaged by water
Cookware, glassware and silverware
The Cleanup Process
We work with you to remove your salvageable belongings and place them in a secure storage facility. Next, we recommend that you take photographs of your damaged property prior to storing anything for your insurance claim. After that, we rebuild walls, floors, attic space and replace all the ruined drywall in the house. Compromised electrical wiring, cable wiring and plumbing are replaced as well.
All of our fire damage repair work comes with a written warranty. Because we have solid, working relationships with major insurance carriers, you can feel confident that your claim will be given priority consideration.
As a top demolition company in Las Vegas, we can safely and quickly demolish and remove your old building, allowing our team to rebuild. Our demolition services suit both residential and commercial customers throughout the Las Vegas valley, including the Henderson and Summerlin areas. Our services include:
Interior and exterior demolition
Concrete demolition
Building clean out
Landscaping demolition
Debris removal from motor vehicle damage
[More About Top Las Vegas Demolition Services]
When Fire & Smoke Have Damaged Your Las Vegas Property
Call Copper Creek Construction at (702) 898-7873.