Room Additions & Sun Room Construction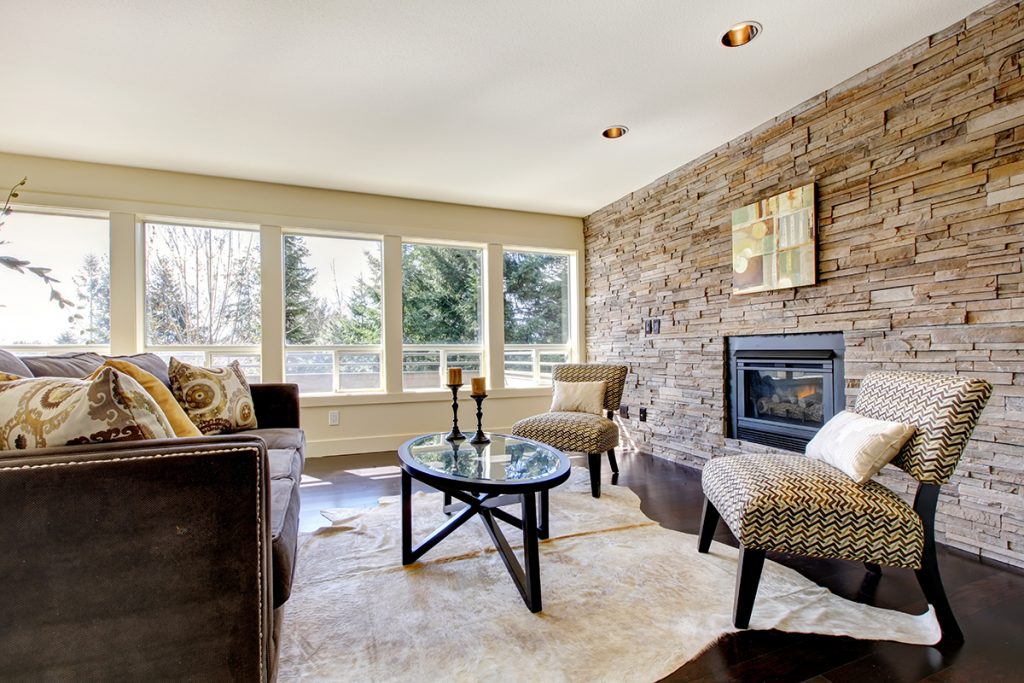 Add a Sunroom • Expand Your Space
Free In-Home Estimates
Call us today at (702) 898-7873
The Importance of Space
How space is arranged affects behavior. A single room addition – a family room with a fireplace, a powder room, or a backyard sun room – can singlehandedly change the flow of your entire home. When done properly, by the Copper Creek Construction team, you will be able to achieve the dream home flow, within your existing home. Improperly designing and executing room additions or build-outs results in an awkward architectural appendage with the utility of an extra elbow. It splices space. Done properly or not, your room addition will change how you live. Make sure you choose the right construction company for your Las Vegas room addition. Choose Copper Creek Construction.
Creating a Space to Live
When you dream about your new space it is more than likely the finished project. At Copper Creek we know that you don't dream about having a construction zone for a home, and we work tirelessly to finish our projects on time. From beginning to end, you will see our Las Vegas construction team at your property. We will start with the plans, pull permits, plan our subcontractors, help you pick out exact finishes and fixtures, and we can even help you design the space. Our job isn't over until you are 100% satisfied.
Before Home Remodeling
After Home Remodeling
When Should You Add a Room?
Whether to move into a new home or build onto your existing home is often the crossroads our clients are faced with when they decide to build. They love their home and neighborhood, they just need a little more. That's the perfect time to build. There are three times people generally consider adding a new room or changing their home's layout.
1. Opening Up a Small Space – Giving a real purpose to otherwise unused or closed off spaces.
2. Family Changes – Growing with a new addition to the family or having your extended family move in means you need more space.
3. Create, Upgrade or Expand Your Existing Space – Bringing outdoor living inside or giving your bathroom some much needed square feet.

---
The Most Popular Room Additions in Las Vegas
With 40 years of experience in residential and commercial construction, Copper Creek Construction Company has no doubt seen it all. However, there are certain things that remain consistent, and one of those is the rooms and reasons for adding onto their home or business. Here are some of the most popular room additions our Las Vegas company sees, and their reasons why.
Living/Family Room
Adding square footage to the space your family uses most, or adding a room for them to live in, is the most popular room addition we complete. Growing families want to add on space to gather together or a separate area all together. Living room additions are multipurpose spaces designed for all ages to enjoy. Because your new living room addition is a social place, it needs to flow from the existing space.
Get Your Free In Home Estimate (702) 898-7873
---
New Wing, Man Cave or Casita
Sometimes having a single room isn't enough. With the popular trend of multiple generations living under one roof, adding room takes on a whole new meaning. You want everyone to have their own space and that includes more than four walls to sleep in. At Copper Creek Construction we plan, design, and build your new wing with those needs in mind. As we continue to see Las Vegas families move towards the multiple generational family we believe this trend will only continue to grow in popularity.
Building a new wing or a casita may seem extravagant, but in comparison to purchasing a new home, especially in a real estate market like the one in Las Vegas, it may be the more economic option. Combine that with the fact that the new space will be build specifically to your custom needs and requirements, and it's no wonder people choose to build rather than buy.
Every man deserves a man cave, a room with a look and feel that can be very different from the rest of the home. We build your man cave to be the ultimate place for a man to relax and unwind. Man caves are also great places to entertain. Talk to us about what you need in your man cave.
Get Your Free In Home Estimate (702) 898-7873
---
Kitchenettes & Bathrooms
Often homeowners want upgrades where they increase the property value, and because of that kitchenettes and bathrooms is next on the list. Building a kitchenette in a basement, over a garage, or as part of a separate wing are all popular. At the same time, expanding a cramped bathroom, adding a master en-suite, or creating a new bathroom can really add to your bottom line. Both of these options are most popular with investors and people that want to invest in their home, rather than going through the stress of buying a new one.
Get Your Free In Home Estimate (702) 898-7873
---
Sunrooms & Solariums
The Las Vegas climate makes outdoor temperatures far too extreme for many people to bare. As people want to receive more sunlight, but in a controlled temperature, a solarium or sunroom is deal. Copper Creek Construction has been the builder for many homeowners across the Las Vegas valley. When we build a sunroom or solarium for our of our clients we include all windows, framing, treatments, shades, blinds, skilled labor, quality craftsmanship and premium materials. Our designers will discuss all of the details to ensure that we provide you with a correct pricing.
Because sunrooms range in size from 10'x12′ to 20'x25′ and every item and finish is available to install, you can have the best of both worlds. The inside world and the outside world. There are options for smart glass, ceiling fans, ceramic tile, and all the fixtures. Even when choosing a prefab framework, these are popular options for Las Vegas homeowners wanting to add a new room to their home.
Get Your Free In Home Estimate (702) 898-7873
---
Costs to Consider
HVAC Costs – You will need additional ductwork and in some cases a larger heating and cooling system to accommodate the new space.
New Electrical Wiring – You'll need electrical ran to the new addition. In some cases you may need to update your electrical panel.
Size Restrictions & Zoning Variances – Your dream home may be able to be built, but that doesn't mean it's allowed to be built. Local codes may cause changes.
Plumbing Costs – Adding water to your new space will require a plumber to add the necessary pipes, or move them in some cases.
Finishes & Treatments – Your choice of final finishes and treatments may directly impact your bottom line.
Maximizing your budget is essential to ensure that your project meets your expectations. At every step of the way our contractors will be helping you to avoid those unforeseen costs, and keep your build on time. The entire time your home is under construction you will have a contact at our company to help keep you up to date on what is happening.