Bathroom Remodeling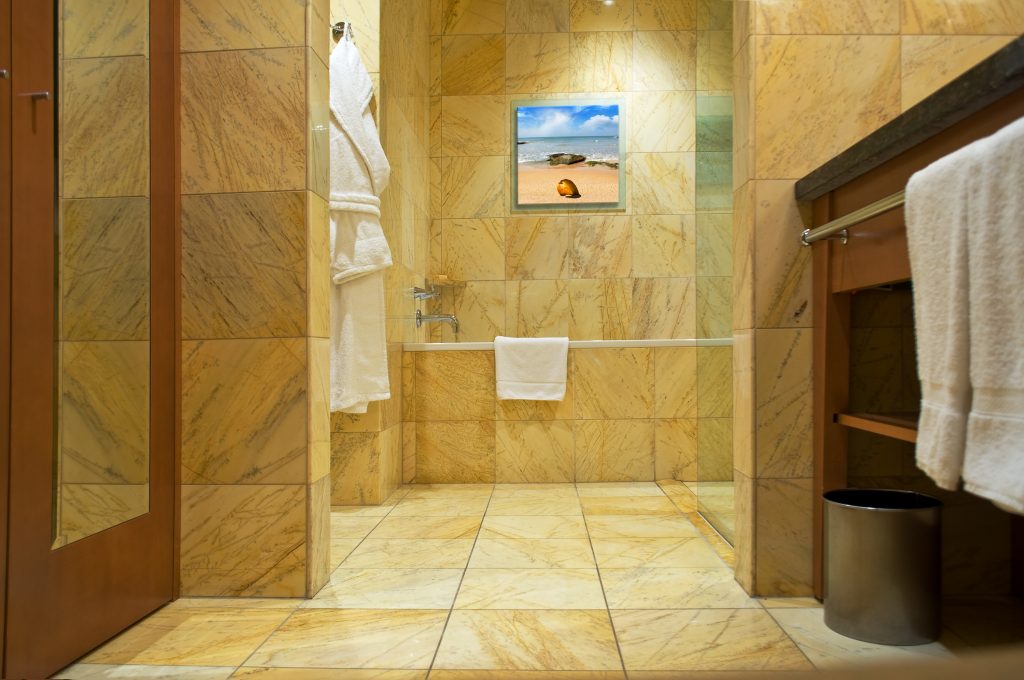 A great bathroom remodel combines both appearance and functionality. Whether you are trying to add elegance and a touch of class to a powder room or create a personalized sanctuary, Copper Creek Construction can help you.
Get Started With A Free In-Home Estimate
Call us at (702) 898-7873
To help you create a space that refreshes and relaxes, we work with all the latest high-end features. If you can imagine it, we can design and build it.
"If you are doing any construction/remodeling in the Las Vegas Valley, these are the only guys to use. Their employees are knowledgeable, and they have a great base of subcontractors. So if you want something completed when its promised, at the price you negotiated, using the best construction standards, these are the folk to contact." Douglas M.
When Should You Invest In Bathroom Remodeling for Your Las Vegas Home?
Various bathroom design faux-pas can contribute to a dilapidated-looking washroom that will suggest it's time for a remodel. Your bathroom may appear to be cluttered due to your vanity, toilet, and shower being located right next to one another; or your bathroom may be non-functional in that it does not meet your everyday grooming needs. With our expertise in bathroom remodeling, these problems can be easily resolved.

---
Create a Functional Bathroom with a Professional Remodel
From expanding your small bathroom to create more space to installing shelving units into your bathroom walls to add more storage opportunities, or reconfigure your existing layout to improve its efficiency, as a certified bathroom remodeling company, we can produce the custom bathroom you have always wanted.
We invite you to take a look at some of our previous bathroom remodeling projects to see what we can create for you. And if you are concerned about your bathroom remodeling costs, call us today to take advantage of our free, in-home estimate 702-898-7873.